See on Scoop.it – Wonderful Gadgets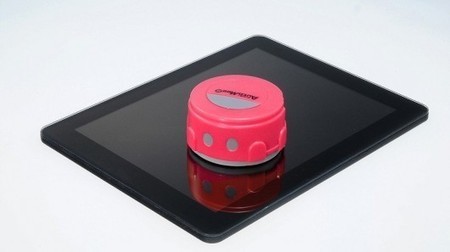 Takara Tomy has unveiled a new robot toy that cleans your smartphone or tablet screen.
Justin Ishley's insight:
Japanese company TakaraTomy developed a this tiny robot that can clean the screen of your smartphone, iPad, iPod or laptop in just 4 minutes. It diligently runs and sweeps by the surface of your tablet, removing fingerprints and other things stuck on your tablet's screen. No need to worry about it falling off the tablet, as it is equipped with simple and standard sensors that help it detect the edges of the unit.
The Automee measures in at 67x73x38mm and weighs 82 grams. It's powered by a single AA battery that can last up to three hours. Automee S will come in a variety of colors, and is slated to launch in Japan on March 28 for approximately $17.
Watch this youtube video to know how this robot works
See on www.gizmag.com